We have moved to a new office !
We are happy to announce that our institute has moved to a new location on campus, in building Esclangon. We spent the previous four years in Hall 33-34 and we made great memories there, but we couldn't be more excited about our new space.
The new office is actually located on the first floor in Esclangon, putting us in a shared office space with SCAI (Sorbonne Center for Artificial Intelligence) and looking out on Cuvier Street and Jardin des Plantes. Below is picture that shows the new (empty) office at dawn.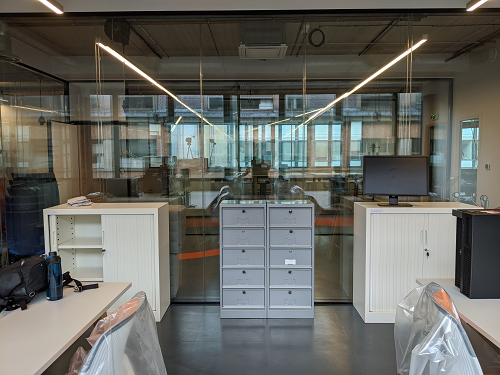 In case you were wondering how the office space looked like before…