Staff and Affiliates
Meet our affiliates and the scientific leaders who contribute to the success of the institute team-projects.
Abourachid, Anick
Museum National d'Histoire Naturelle (MNHN)
Aguillon, Nina
Laboratoire Jacques Louis Lions (LJLL)
Alarcon, Flora
UMR CNRS 8145-MAP5, Paris-Descartes
Almeida, Luis
Laboratoire J.L. Lions (LJLL)
Audusse, Emmanuel
Laboratoire d'Analyse, Géométrie et Applications (LAGA, Paris 13)
Aumont, Olivier
Laboratoire d'océanographie et du climat (LOCEAN) and IRD
Ayata, Sakina-Dorothée
Laboratoire d'Océanographie de Villefranche sur mer (LOV)
Bailly, Gilles
ISIR, Sorbonne Université
Belme, Anca
laboratoire Jean Le Rond d'Alembert
Benusiglio, Patrick
Hôpital Pitié-Salpêtrière (AP-HP)
Bigot, Julien
Maison de la Simulation, Saclay
Bittner, Lucie
Institut de biologie Paris Seine (IBPS)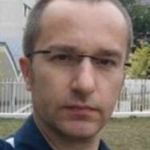 Boëlle, Pierre-Yves
Institut Pierre Louis d'Epidemiologie et de Santé Publique
Bonnet, Anna
Laboratory of Probability, Statistics and Modeling (LPSM)
Bouaziz, Olivier
MAP5, Université de Paris
Brajard, Julien
Laboratoire d'Océanographie et du Climat (LOCEAN)
Casula, Michele
Institut de Minéralogie, de Physique des Matériaux et de Cosmochimie (IMPMC)
Cornélis, François
Service de Radiologie, Hôpital Tenon AP-HP
Scientific Advisory Council
We are proud to present to you the Scientific Advisory Council, responsible to supervise the academic contributions of the institute for the Board of Alliance Sorbonne Université. The Council is chaired by Pr. Claude Le Bris, mathematician and scientific leader of the research team MATHERIALS at INRIA-CERMICS (Ecole Nationale des Ponts et Chaussées, Paris).
PhDs and PostDocs
PhD candidates and postdoctoral researchers are shaping the culture and practice of science in response to scientific challenges. They have been selected for their excellent curricula, their academic strong publication records, and an ability to communicate and interact within a cross-disciplinary research team.